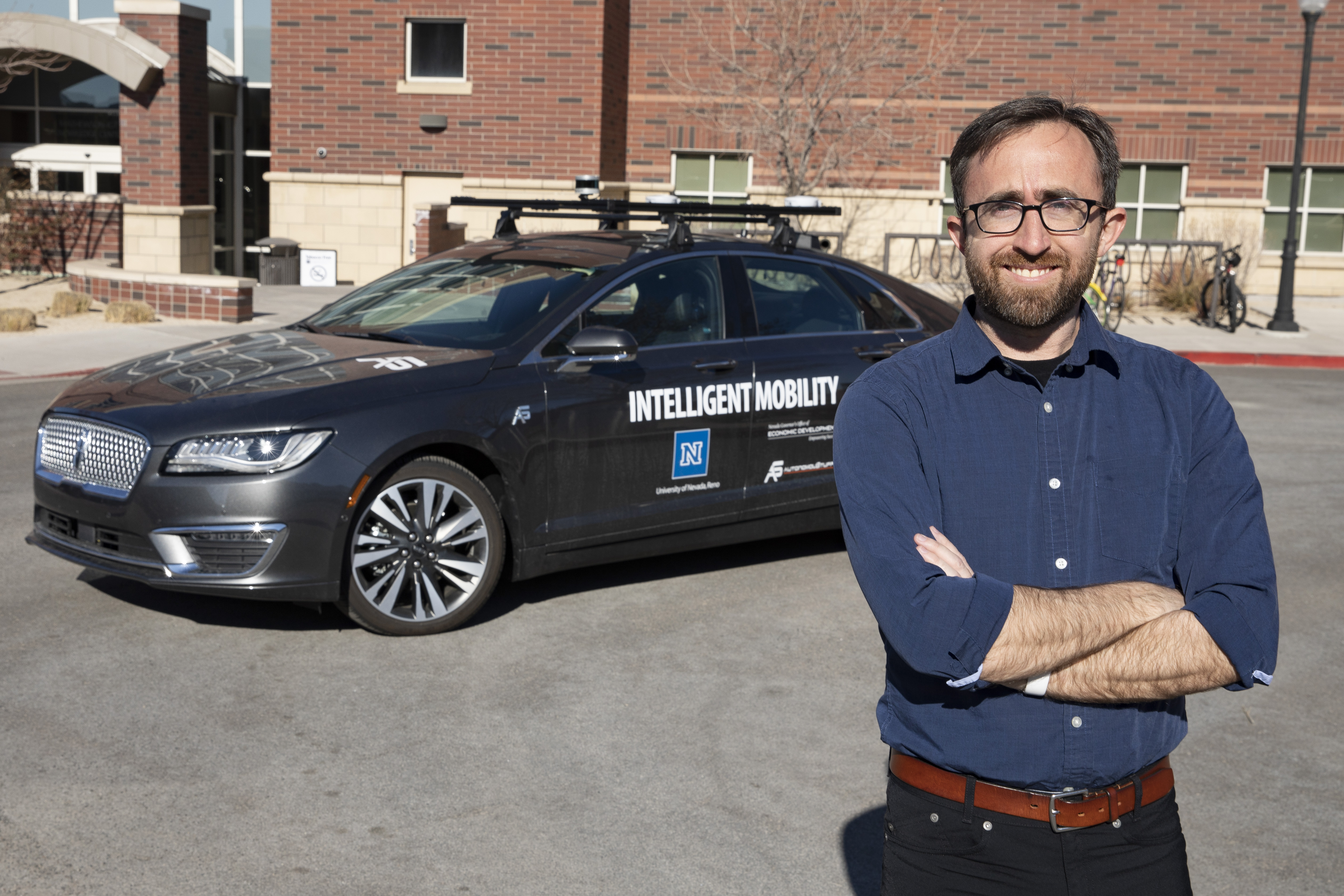 I am a roboticist and the senior engineer at the Nevada Center for Applied Research, where I lead research and development focused on automated vehicles and intelligent transportation systems. I also provide technical support for Nevada Autonomous, which manages the State of Nevada's Federal Aviation Administration Unmanned Aircraft test site, a role that I have filled on and off since 2015.
For a traditional academic CV (pdf), see here.
Videos
As a part of my research on automated vehicles, I have developed a ROS-based software stack to drive a Lincoln MKZ. Here's a video of that system driving autonomously in suburban Reno, Nevada:
(As with most of our testing, I am also the safety driver for this drive.)
You can watch videos of some of my other work on my YouTube page.
Social Networks
When I am able to, I like to share software via Github. I also tweet occasionally about robotics, artificial intelligence, and math. You can find me on Twitter here.